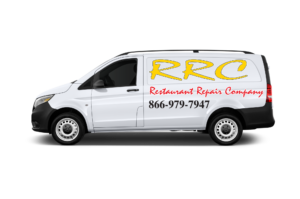 The restaurant business is demanding and challenging, especially when it comes to maintaining equipment. I highly recommend Restaurant Repair Company. Its owner, Ted Baker, whom I've known for some 20 years, has always treated me competently, fairly and efficiently over the years at my three restaurants, Boccone's Italian, Bambino Huey Café and DiLiberto's. I'm happy to recommend this business to restaurant owners. Their service and prices have always been very reasonable. I have also been pleased with the equipment I bought from them. I'm happy to recommend this business to restaurant owners.
QUESTIONS ABOUT A REPAIR? ASK OUR EXPERTS. CALL NOW!
+1 (866) 979-7947
When you talk about a restaurant almost everyone in the industry knows what food costs and labor costs mean. And if you have a good manager, controlling these two costs are not that difficult.
To make profit in any business all one must do is control costs. But in a restaurant, there is one great big unknown that makes it difficult to control costs. That one big thing is maintenance and repairs to your equipment and building.
How is it possible to control costs if your walk in or your ice machine goes down and it is ten thousand to repair them?
There is an answer.
Why not think of R&M just like you do food and labor costs; assign a percentage of gross sales to them and budget that amount every month. You may say; "I already do that!"
Make one small change. Assign that percentage amount every month, pay it each week and pay 100% of that amount ONLY to the Restaurant Repair Company.
We will provide you service on every single appliance in or on your restaurant and for one price each week (the same price) we will repair everything no matter how many times it breaks. Our one price includes all parts, labor, shipping, overtime, supplies, Freon and taxes.
So now, R&M can be the same as Food and Labor costs; it never changes!
IMAGINE:
The comfort and security of knowing, in advance, what you will be spending each week on R&M no matter what breaks!
Always having everything in working order 100% of the time!
How much happier your employees will be knowing that when something breaks in your store, it is repaired instantly.
If this idea appeals to you then call and set up and appointment and we will come to you and answer all your questions, get you signed up and end all your maintenance and repair problems; FOREVER!
"The secret of success is to do the common thing uncommonly well."
STATEWIDE CHALLENGE. WORLD CLASS RESPONSE.
OUR PEOPLE, PRACTICE AREAS & PUBLICATIONS
Used Restaurant Equipment Sale
The Restaurant Repair Company is now selling used restaurant equipment. We have over 200 items in our warehouse. If you are interested please contact us for an inventory list, and pricing.