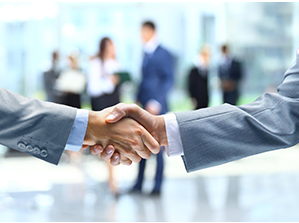 30 YEARS OF TECHNICAL EXPERTISE
We are always OPEN! We don't have any answering machines. When you call you deal with a live human being. You won't deal with an answering service company, you'll speak with someone that works for Restaurant Repair Company. 24 hours a day someone can tell you when when we will arrive to your location.
Something else that is important to us, our reputation. We have great people that work here at RRC, which we provide them with the best training, never the less, the owner is constantly checking, watching operations, with a real hands on approach. Checking to make sure our Techs are on time, and our invoicing is done correctly.
Our Founder and President, Ted Baker, feels if RRC fails in any aspect, it is a reflection of him. He takes that very seriously and watches carefully to ensure that doesn't happen. We do our best to provide to you the same technician in every opportunity that we can. Of course we are concerned with fixing it once, fixing it right the first time.
Always Speak to a Live Employee
Personal One on One Service

Our Reputation is Number One!
We reduce maintenance costs.

Long term Goal Orientated

A FEW OF THE MANUFACTURERS WE ARE AUTHORIZED TO SERVICE WARRANTY
RESTAURANT EQUIPMENT WE SERVICE!
SALAMANDER BROILER
CHEESE MELTER
UPRIGHT BROILER
VERTICAL BROILER
HORIZONTAL BROILER
BUFFET & BAR FOOD EQUIPMENT
HOT BAR
DROP-IN FOOD WELLS
COLD FOOD BAR
COUNTERTOP BUFFET WARMER
HOT & COLD SERVING COUNTERS
COOKING CARTS
STEAM TABLE
GAS CHARBROILER
ELECTRIC CHARBROILER
COUNTER CHARBROILER
FLOOR MODEL CHARBROILER
TOASTER
HOT PLATE
WAFFLE MAKER
RICE COOKER
PASTA COOKER
PANINI PRESS
CREPE MAKER
STEAM KETTLE
BRAISING PAN
TILT SKILLET
GAS FRYER
COUNTERTOP FRYER
ELECTRIC FRYER
FUNNEL CAKE FRYER
BUILT-IN DEEP FRYER
CORN DOG FRYER
DONUT FRYER
PRESSURE FRYER
FRYER FILTER
SHORTENING DISPOSAL UNIT
UNDERCOUNTER DISHWASHER
BOOSTER HEATER
DOOR-TYPE DISHWASHER
HIGH-TEMP DISHWASHER
LOW-TEMP DISHWASHER
CONVEYOR DISHWASHER
FOOD & CONDIMENT DISPENSERS
SOFT SERVE ICE CREAM MACHINE
ELECTRIC TOPPING DISPENSER
FOOD DISPLAY & MERCHANDISER
REFRIGERATED DISPLAY CASES
COUNTER TOP FOOD DISPLAY
DELI & BAKERY CASES
HOT DOG EQUIPMENT
CONCESSION DISPLAY
COUNTERTOP REFRIGERATOR
WINE COOLER
FLORAL COOLER
POPCORN MACHINE
PIZZA MERCHANDISER
FOOD PREPARATION EQUIPMENT
BLENDER
SLICER
MIXER
FOOD PROCESSOR
IMMERSION BLENDER
CUTTER MIXER
MEAT PROCESSING EQUIPMENT
VACUUM PACK MACHINE
MILKSHAKE MIXER
BUFFALO CHOPPER
FOOD WARMING & HOT FOOD HOLDING CABINETS
MICROWAVE
COUNTERTOP FOOD WARMER
SOUP WARMER
WARMING SHELF
DRAWER WARMER
HOT FOOD DISPLAY CASE
FRY DUMP STATION
CHIP WARMER
HEATED HOLDING CABINET
HEAT LAMP
WALK IN FREEZER
REACH IN FREEZER
DISPLAY FREEZER
UNDER COUNTER FREEZER
ICE CREAM FREEZER
FROST TOP
DIPPER WELL
GRIDDLE
CHARBROILER
OUTDOOR GRILL
TEPPANYAKI
GAS HOT PLATE
ELECTRIC HOT PLATES
HVAC (Heating, Ventilation and Air Conditioning)
HEATING
VENTILATION
AIR CONDITIONING
ICE MACHINE
ICE DISPENSER
ICE MAKER FILTER
FIXED BOWL MIXER
REMOVEABLE BOWL MIXER
COUNTERTOP MIXER
FLOOR MIXER
CONVECTION OVEN
MICROWAVE
COUNTERTOP CONVECTION OVEN
HIGH SPEED OVEN
ROTISSERIE
COOK AND HOLD OVEN
PROOFER OVEN
SMOKER OVEN
TOASTER OVEN
RACK OVEN
COMBI OVEN
PIZZA OVEN
GAS RANGE
INDUCTION COOKTOP
HOT PLATE
ELECTRIC RANGE
SALAMANDER BROILER
CHEESE MELTER
STOCK POT RANGE
WOK RANGE
MONGOLIAN BBQ RANGE
WALK IN REFRIGERATOR
REACH IN REFRIGERATOR
REFRIGERATED PREP TABLE
OPEN AIR COOLER
GLASS DOOR MERCHANDISER
UNDER COUNTER REFRIGERATOR
BACK BAR COOLER
BOTTLE COOLER
CHEF BASE
DROP IN COOLER
DRAFT BEER SYSTEM
REFRIDGERATOR
FREEZER
SUSSHI CASE
WORKTOP REFRIGERATOR
MEDICAL REFRIGERATOR
GLASS CHILLER
MILK COOLER
DELI STYLE MEAT SLICERS
WATER & BEVERAGE EQUIPMENT
WATER HEATER
WATER COOLERS
HOT WATER DISPENSER
FROZEN BEVERAGE
BLENDER
BEER SYSTEMS
SLUSHIE MACHINE
MARGARITA MACHINE
JUICE DISPENSER
HOT & COLD BEVERAGE MACHINES
COFFEE BREWER
ESPRESSO MACHINE
COFFEE GRINDERS
JUICER MACHINE
TEA BREWER
WATER HEATER & SANITIZERS
BOOSTER HEATER
SANITIZING SINK HEATER
WATER BATH HEATER
ICE MAKER FILTER
COFFEE MAKER FILTER
STEAMER WATER FILTER
WATER HEATER FILTER
ESPRESSO MACHINE WATER FILTER
QUESTIONS ABOUT A REPAIR? ASK OUR EXPERTS.
We work as a single united team with expert technicians all around Texas while giving our clients the highest quality service possible.